Mexborough and Swinton Times March 24, 1939
None Finer Than Dinah in Those Days!
Now a Life-Tong Souvenir of Cycling Stardom
Darfield Veteran Who made World Records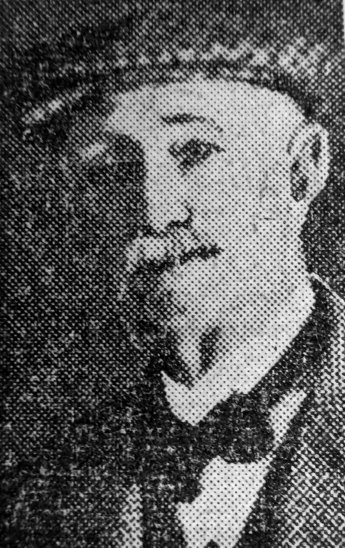 Elijah Scott is a name that will be familiar in the Wombwell and Darfield district. He was born in Mexborough and is nearly seventy now, and is just recovering from an attack of bronchitis which has lasted nearly fourteen weeks. But his illness was forgotten when he talked to us of his early cycling day
For Elijah is a cycling star of some repute. A bicycle on which he performed wonderful feats was "done up" for him about six years ago as a life-long souvenir. This he had hung over his bed in the sitting room until a few weeks ago when his wife insisted on having it removed.
Here in his bed sitting room, are dozens of trophies which Elijah won in his old cycling days; the walls are decked with photographs. One particularly noticed was taken when he turned professional in 1896, and used to practice each morning at the Crystal Palace.
On The Cinder Track.
When Mr. and Mrs. Scott left Darfield some thirty years ago, they went to reside at the neighbouring village of Ardsley. Mr Scott was employed at Houghton Main Colliery until about  fourteen years ago, when he met with an accident to his arm. At present he is employed by the Barnsley Corporation. His cottage, which he owns, is situated in Scarr Lane, opposite Ardsley Church, well away fromthe main road.
Elijah said in his early cycling days he used to ride on the cinder track at Millhouses, Darfield, and he showed us several cups, presented to him by the late Mr. C. H. Taylor, of Middlewood Hall, in 1891. In 1894 he set up a world record for champion cycling, and the certificates he won then are framed, and still adorn the walls of Ardsley Working Men's Club.
Among his feats, the most remarkable were:
1895, winner of the Hull 100 guinea trophy, Doncaster 70 guinea trophy, £100 mile race and £50 cup, Headingley, Leeds, and the Muir Challenge Shield (three consecutive years) 25 miles championship of England, at Fallowfield, Manchester.
In the three years 1891 to 1893, he won £1,600 worth of prizes in addition to representing England in the world's championships at Cologne in 1895. These represent only a few of his successes.
His England championship record, won at Manchester in 1895, for riding 25 miles in 1 hour 50 ¼  seconds, still remains unbeaten.
The Zenith.
Elijah had been riding for many years before going to Ardsley, thirty years ago. He was well known in England, Germany, France and Ireland, where he had raced. He reached the zenith of his career in 1895, but had previously been beating all-comers. Four years earlier he defeated Jack Stocks, of Hull, in a memorable battle on the Boulevarde course, and set up a new record for the half-mile, standing start. The same year he won the coveted Raleigh medal, and also secured 27 first prizes, 13 seconds, and seven thirds in 51 events.
About this period he was chosen to represent England in the Olympic Games at Cologne, and was unlucky in the 100 kilometres. The best part of the distance had been covered when he was flung from his machine Throughout his career he has had a reputation for fine sportsmanship on the track, and has worthily upheld   the standard  of South Yorkshire sport.