Mexborough and Swinton Times March 30, 1928
Barnsley Challenge Cup
Semi-Final Round
Darfield 1 Honeywell1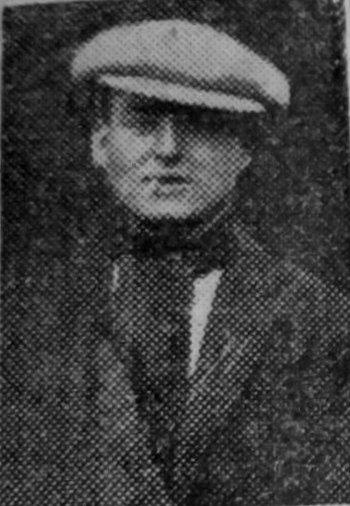 Both sides were well represented at Oakwell on Saturday and there were about 3000 spectators
Honeywell first took the offensive several times Adlington was called on to save.
The Barnsley team lived up to their reputation, and for 20 minutes or more shaped like a winning team. Most of the play was in Darfield half and Foster and Lunn found the Honeywell forwards difficult to hold.
After 25 minutes Honeywell's persistency was rewarded, Woodcock giving them the lead. Darfield then settled down to methodical football, but found Joe Phillips and his colleagues firm.
Shortly before half-time Darfield equalised through J Foster (picture). He lobbed the hall into goal. Bam a forth mishandled and before he had time to recover was bustled, with the ball, into the net by Clegg. The second half produced good football hut no more goals. Honeywell tired after their first half exertions and Darfield were the more prominent. On two occasions they ought to have scored but Bamforth was very good.
On the days play Darfield were slightly the better team. The Honeywell inside forwards kept the ball 'too much to themselves instead of passing.