Mexborough and Swinton Times January 29, 1937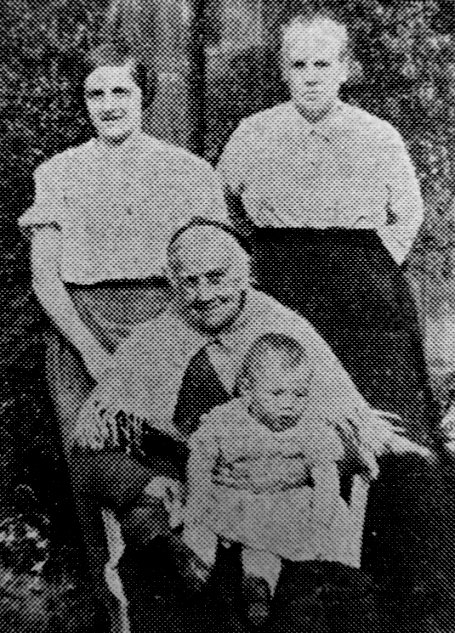 Here is a photograph of Mrs Lydia Slater, who celebrated her 87th birthday last Thursday.
She lives with her daughter and son-in-law Mr and Mrs G A Batley, at Fir Tree Farm, Darfield, and is the proud head of four generations.
Mrs Percy Atkins, her granddaughter, of Millhouses, Darfield, is to be seen standing behind her, with her daughter, Mrs Camplin, of Manor Crescent, Grimethorpe.
Mrs Slater is nursing a great-grandson, Frank Atkins, son of Mr and Mrs Percy Atkins, of Millhouses, Darfield.
When interviewed on Monday, Mrs Slater was busying herself about the house. She stop, however to tell our representative that she was born near Huddersfield. She married at a early age, Mr Henry Whiteley and was widowed several years later.
She then married a farmer, Mr William Slater, and came over to the "Old Hall" Farm, Clayton, about half a century ago.
From there they went to Billingley, when they carried on a threshing business, and kept a farm for 16 years, afterwards retiring to the Darfield district over 20 years ago.
Mrs Slater tells us that with the exception of three new houses having been erected, the little hamlet of Billingley has not changed at all in the last 40 years..
She has never attended a cinema in her life, and is not the slightest inclination to do so. She is quite content in the evening of life to view the lovely countryside from fur Tree Farm, and knit stockings for their grandchildren.
Mrs Slater retains all faculties and enjoyed good health.