Mexborough and Swinton Times June 8, 1918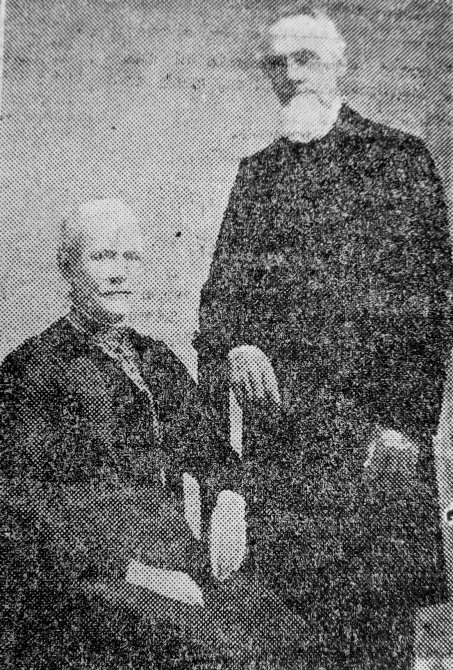 At the Darfield Wesleyan Church, on Monday last, the fiftieth anniversary of the marriage of Mr and Mrs J Robinson of "Rhodaville" Maltby was celebrated. Mr and Mrs Robinson were married on June. 3rd, 1868 at Laughton-en-le-Morthen.
There are eleven sons and daughters of the marriage.
The couple had lived a Darfield eleven years, and invited their manv friend's there to partake of tea, about forty being present, and a very pleasant meeting was held afterwards, which took the form of the usual good wishes and congratulations.
Mr Townend and Mrs Was voicing them on behalf of the friend.
Mrs Brown, on behalf of the gathering, presented a very handsome rose bowl to the happy couple, which was suitably acknowledged.
Mr W Godfrey ably presided over the meeting.
On Tuesday similar gathering was held at the United Methodist Chapel, hardly, where Mr and Mrs Robinson have resided 27 years. About 100 partook of tea, followed by a meeting, at which very hearty congratulations were warmly attended by the Reverend D Bailey and W.O. Meir, Messes challenger and Lazenby taking part.
Mr Goodall, an old member of the church, on behalf of of the friends presented in Rose Bowl.
The oldest member of the church, Mr Russell, aged 96 was present