South Yorkshire Times – Saturday 03 January 1942
American Soldier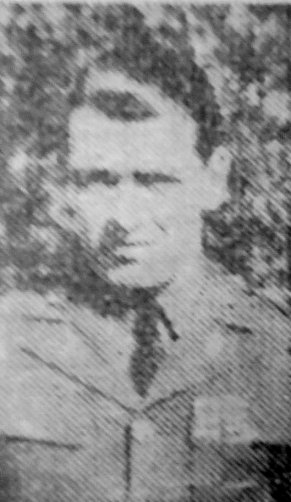 From America this Christmas comes a photograph of Sergt. Anthony Murtagh, who is attached to an American Regiment. He left England with members of his family 13 years ago, and formerly lived in one of the Church cottages, now demolished, in School Street, Darfield.
He was a member of the family of the late Mr. and Mrs. J. Murtagh. Three of his brothers and two of his sisters are also in the States and are doing well.
Anthony will best be remembered here in connection with St. Michael's Catholic Church.      He was an altar boy and one of the first to act as cushion bearer at the Church May Festivities, when the Festival was first celebrated in this district. He won a County Minor Scholarship from the R.C. School and attended Wath Grammar School.
From there at the age of 12 he transferred to a college in America, where he graduated. Anthony hopes to get still higher rank in the Army and still enjoys the thought that he is helping his homeland.