Mexborough & Swinton Times, August 11, 1939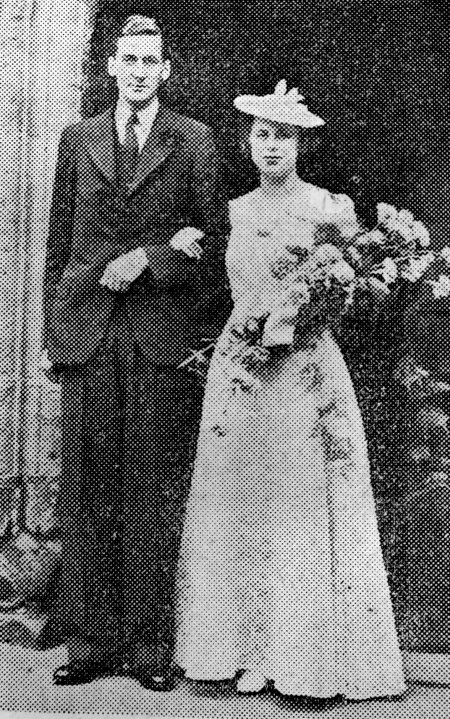 The marriage took place at Darfield Parish Church of All Saints' on Wednesday, of Miss Joan Isabel Goodyear, second daughter of Mr. and Mrs. Harold C. Goodyear of Coxbend House, Darfield, and Mr. Edward Ronald Nichols, M.A., only son of Mr. and Mrs. E. J. Nichols of Herne Bay, Kent. The bridegroom is a member of the staff of Drax Grammar School and the headmaster of Drax Grammar School, the Rev. D. P, Grant M.C., M.A., together with the Rev. H. Drown, M.A., Rector of Darfield, performed the ceremony. The bride was educated at the Queen Ethelburga School, Harrogate.
Given away by her father, the bride wore a lovely picture gown of palest pink lace, with the new neck-line, and a small matching pink straw hat. She carried a two way sheaf of pink and mauve carnations scabious and larkspur.
There were no bridesmaids. Mr. W. H. Hoyle, brother-in-law of the bride was best man. Selections were played on the organ by Mr. W. Diggle, the bride's cousin.